It's likely going to be a long while before BifBangPow gets to the Hartnell years, so here's a quick and inexpensive recipe by our own Steve Moore to get the first Doctor on the scene.
William Hartnell as seen in Unearthly Child debut
The Recipe after the Jump: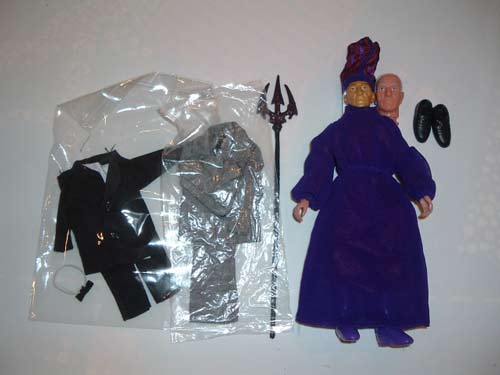 CTVT Raan from Space 1999

Thick black string or very thin fabric strip Favorite thrift store scarf fabric

Tools

Needle and black thread (or sewing machine)
Our first installment of 'Kitbash Who?' is fittingly the first Doctor, William Hartnell. There is one difficult portion of this project that takes a little finesse, and that is the hat/hair combo repurposed from the Raan figure. The hat must be turned inside-out as shown, and resized with a new seam either stitched by hand or machine. The excess then must be trimmed, the hat turned right side-out, and then carefully colored with a black Sharpie. Lastly, the silver hair needs trimmed as pictured.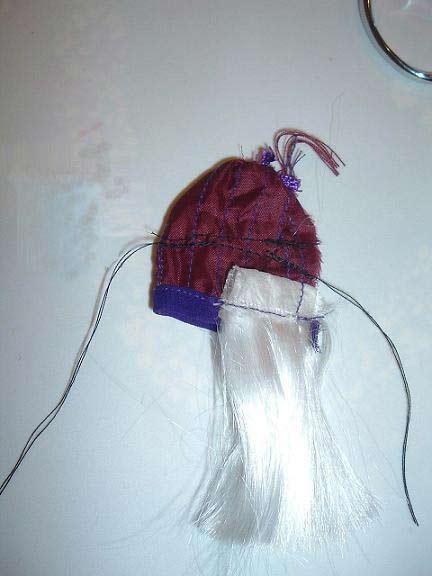 Otherwise, this is straight-up dolly dressing with a nice payoff. The staff requires two snips with the wire cutters to transform to a cane. Cut it longer at first, then make a final cut to the correct length. I did the hat first, then dressed the figure, and put the hat on as the last step.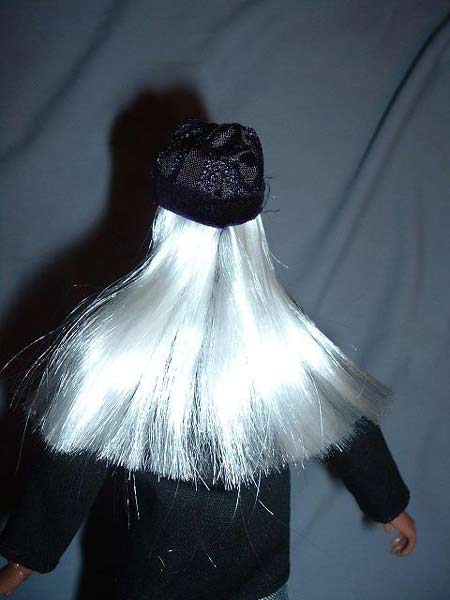 Notes: The buttons on the CTVT shirt that comes with the tux are amazingly functional. There are tiny button holes sewn in the shirt.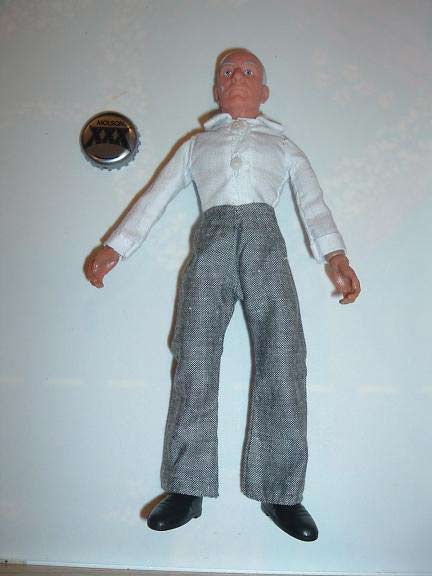 However, mine needed an extra stitch as my fat fingers could not get them buttoned without pulling them loose. I ended up leaving the bottom button off as it gets tucked anyway. The Molson cap is not to show scale, but rather to show that I needed a drink after wrestling with those two tiny buttons.
Also be careful of the Sharpie. It takes a couple of passes/coats, and you need to let them dry fully before handling the hat. I put it on an old Supes head while I colored it.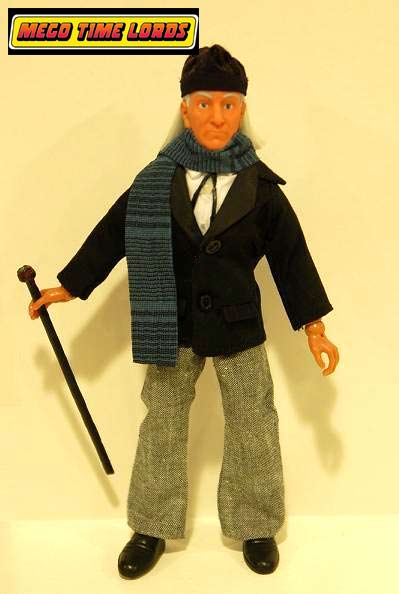 And there you have it, now all you need is a tiny version of the Trotter's lane junkyard. Got a Who Kitbash you'd like to share? Drop us a line!