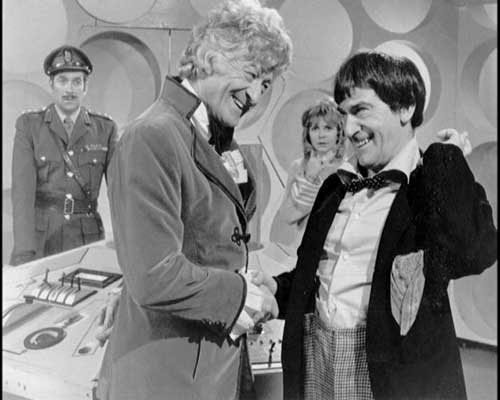 Steve (Azrak) has provided us with yet another groovy kit bash recipe to round out your cast of characters, this time it's the cosmic hobo himself, the second Doctor. You'll have to sculpt your own recorder however, more after the jump: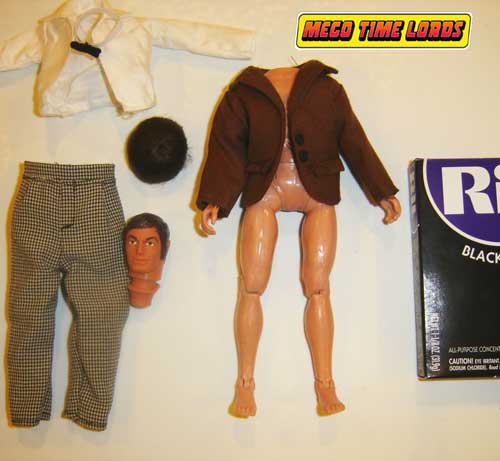 CTVT Brown blazer, white dress shirt, necktie, and head

Exclusive Premiere George Burns pants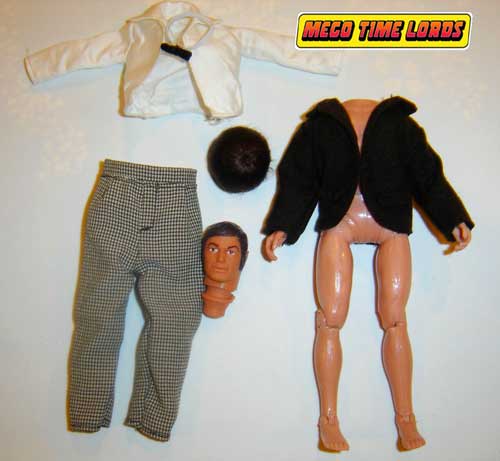 The pants are from a nine inch figure, but there be method to my madness. As I was researching Troughton's look, I came across a piece that said his early outfits were very baggy, and were gradually taken in as the show progressed. I went for that look since I had the EP pants, but really any light neutral plaid would work equally well. I chose the Galahad head because it has sharp features - close enough given the goal of making these with easily attainable parts. I chose to dye the brown blazer after removing the buttons in order to darken it but still have it look unique next to the Hartnell already completed.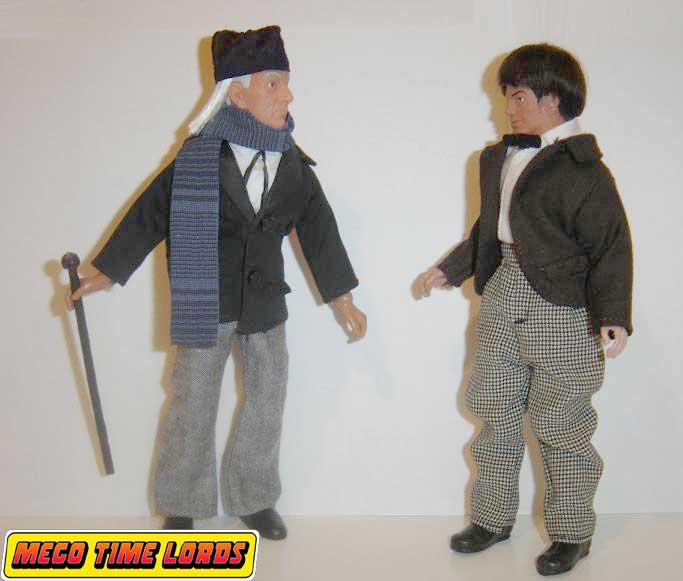 Next up, one of my favorites, kickass Jon Pertwee.