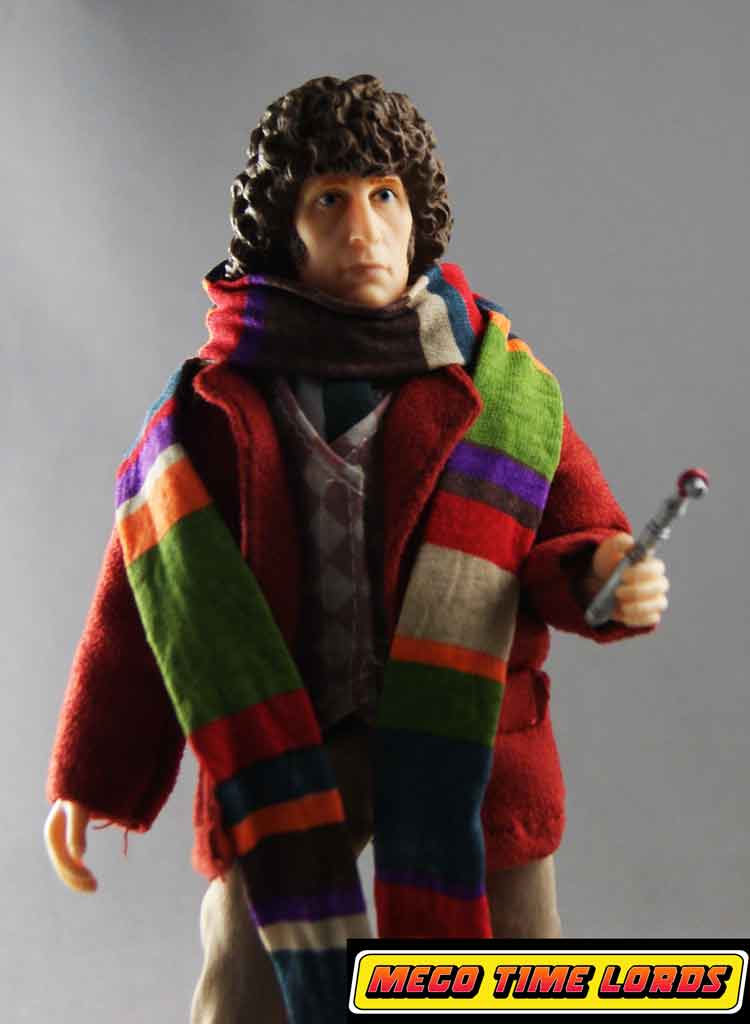 Less than a week after New York Comic Con my parcel from Entertainment Earth has arrived containing the four figures I most looked forward to in 2011. There will be more photos to follow today but I wanted to dedicate this post to the most important figure, the mego era Doctor himself.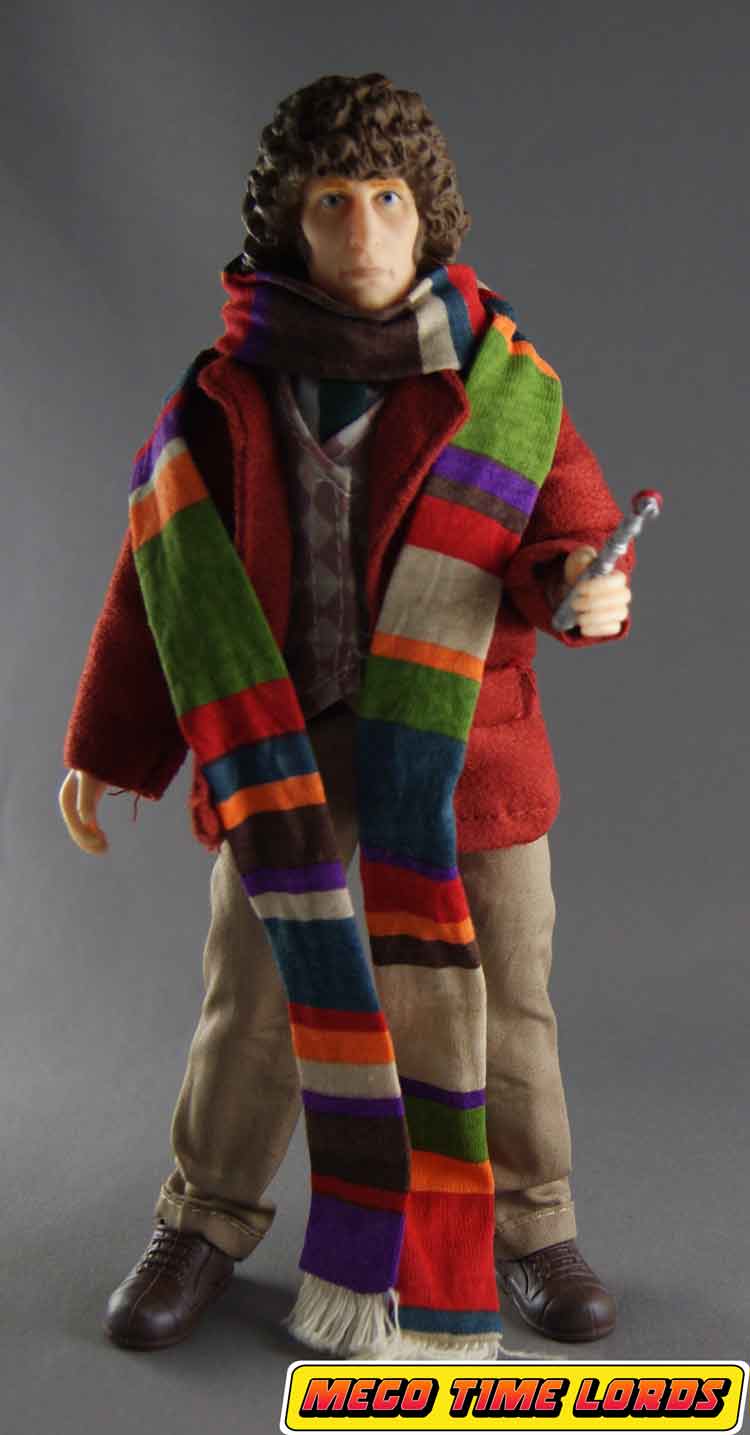 The figure itself is joyous and BBP smartly avoided a grinning Doctor (although I guess that leaves room for a future variant) and instead used the grim visage seen in the show's opening credits. His hair gives the appearance of a large head but it's really show accurate.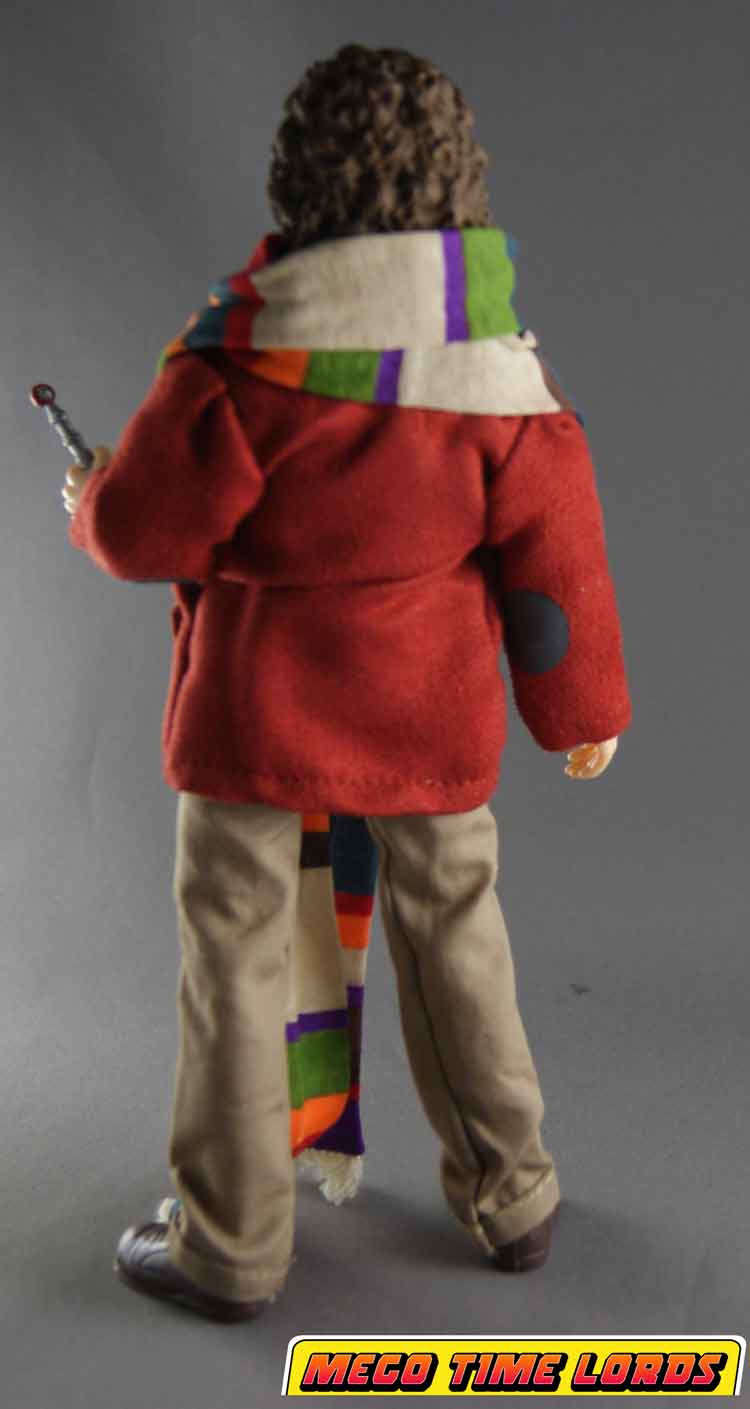 The figure comes with a hat but I'm sad to report it just doesn't work. Mego fans will likely be able to create a work around or use the hat for Indiana Jones customs.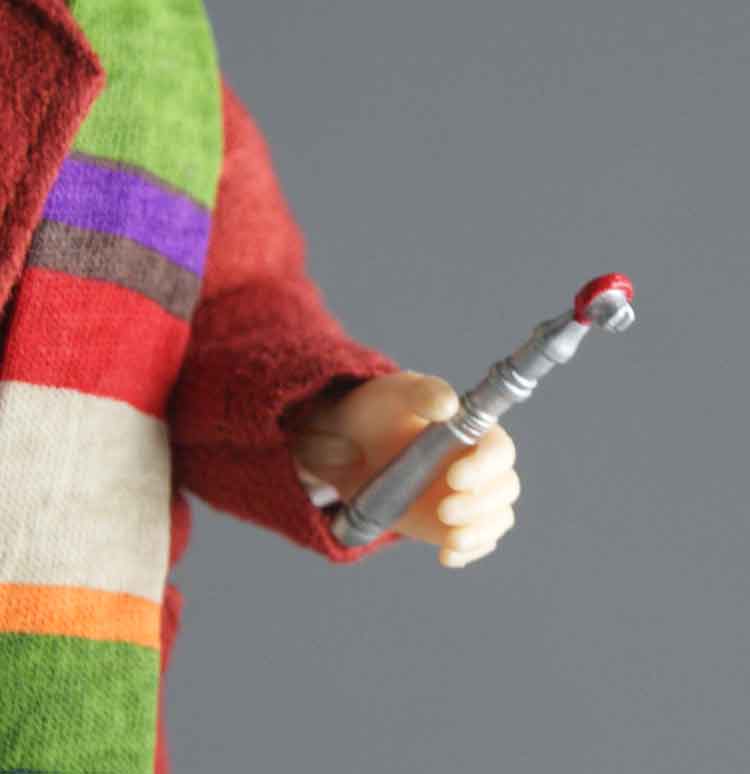 The figure comes with a beautiful rendition of the Sonic screwdriver, harkening back to the Denys Fisher line.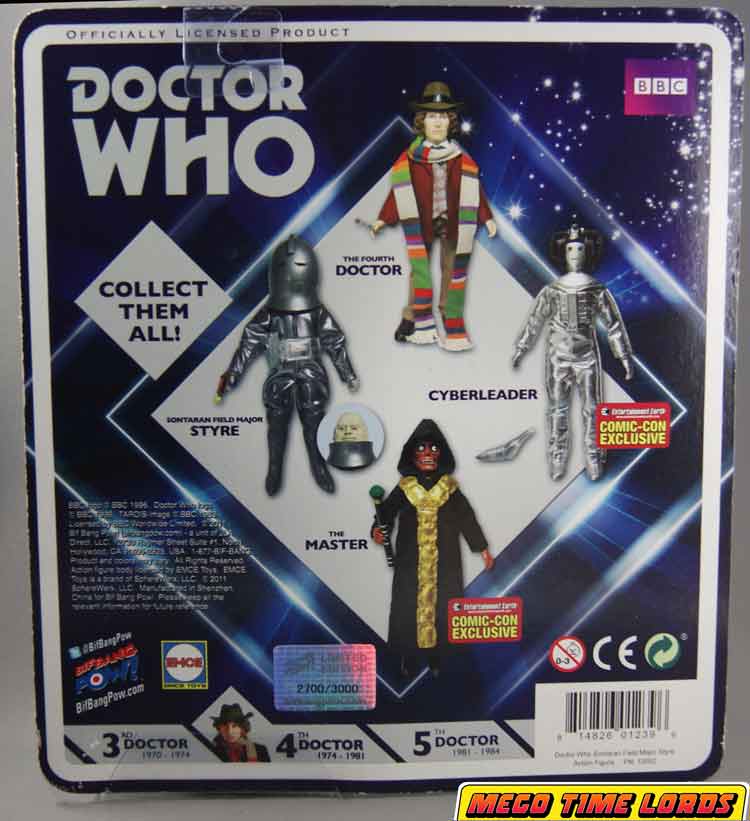 One thing I noticed from the back of the card is that these puppies are limited to 3,000 each, so if you're sitting on the fence about these this might be a motivator.
Look for more photos of waves 1 and 2 today...
Order Doctor Who Fourth Doctor & Sontaran Styre Action Figures from Entertainment Earth!